Volgende koncerten bij Logos/ Next concerts at Logos:
See all upcoming concerts. Koncertkalender.
Tickets: 10 euro / 6 euros reduktietarief (studenten, CJP, 65+, leden Logos Steunfonds, Klasse-kaart)
Logos Steunfonds 2016
Geef ons een financieel steuntje. Wil je weten hoe je ons kan helpen? Dat kan op veilige wijze via PayPal door te klikken op het geel knopje. Gewoon storten op onze postbankrekening kan natuurlijk ook. Giften vanaf 40 euro zijn fiskaal aftrekbaar.
Een terugblik op de Logos 'Oorsprong' produktie:
Logos' robotorkest: 'Oorsprong', 18.02.2016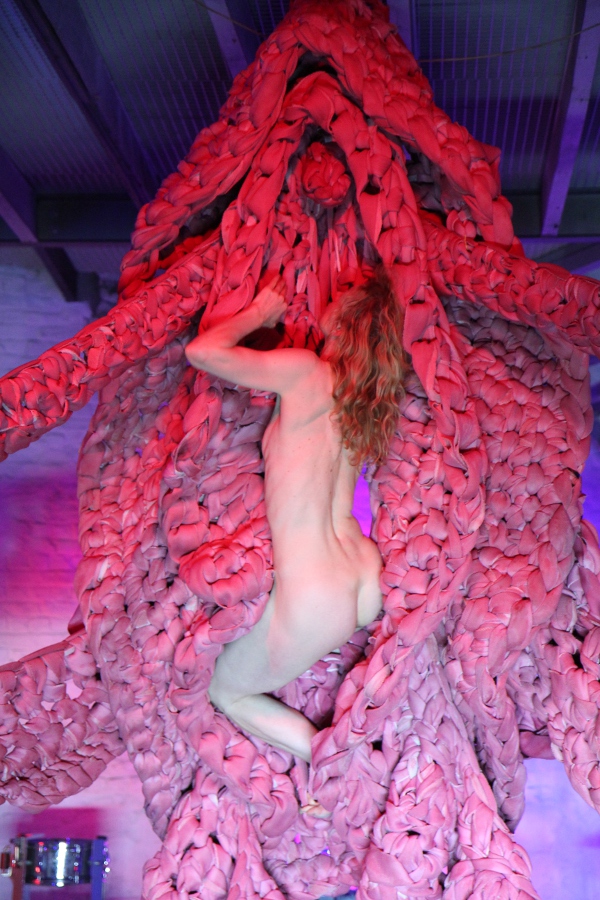 Een terugblik op de Logos 'Dreigroschenoper' produktie:
Logos' robotorkest: 'Dreigroschenoper', 17.12.2015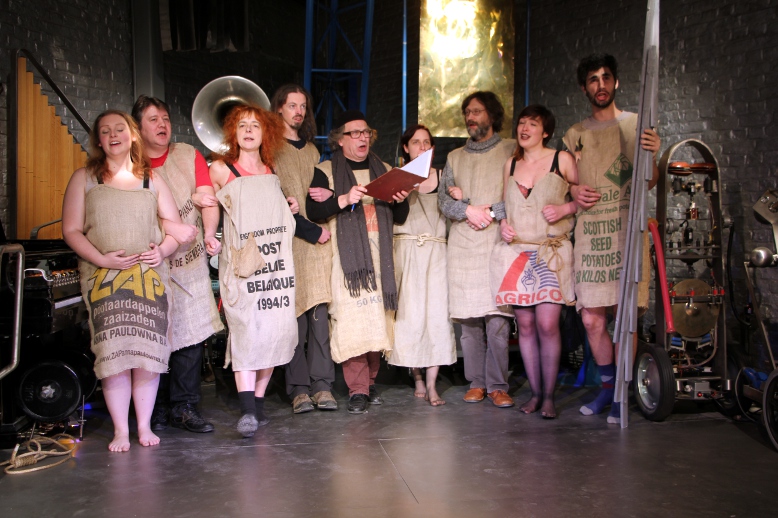 Info and contact
Offices:Kongostraat 35, 9000 Gent
Flanders
tel. +32 9 223 8089
Concert hall:Bomastraat 24-26-28, 9000 Gent, Flanders
e-mail us:
concert and residency proposals:
Logos projects and Logos Woman:
Logos Robotorchestra and audio art productions:
(director)
(president)



Bank account:IBAN: BE98 0000 4890 7093 BIC: BPOTBEB1


Logos Tetrahedron concert hall weergeven op een grotere kaart / Go to Google Maps
The founders of the Logos Foundation, Godfried-Willem Raes and Moniek Darge, have been active in new music since 1968. Logos is home to the Robot Orchestra, the largest fully automated acoustic orchestra in the world. As well as playing written compositions, the robots can interact with performers (using our gesture recognition technology) to create new music in real time. But the Foundation is far more than just the robots. We host concerts by visiting innovative artists from around the world in our specially designed Tetrahedron and produce other projects such as the Pneumaphones,the Singing Bicycles, the Howling Hometrainers, music boxes, audio art installations, and we also have an extensive archive and documentation centre as well as a workshop for instrument building and an electronics research lab. To keep up to date with our activities, subscribe to our e-mail list for news and concert updates.